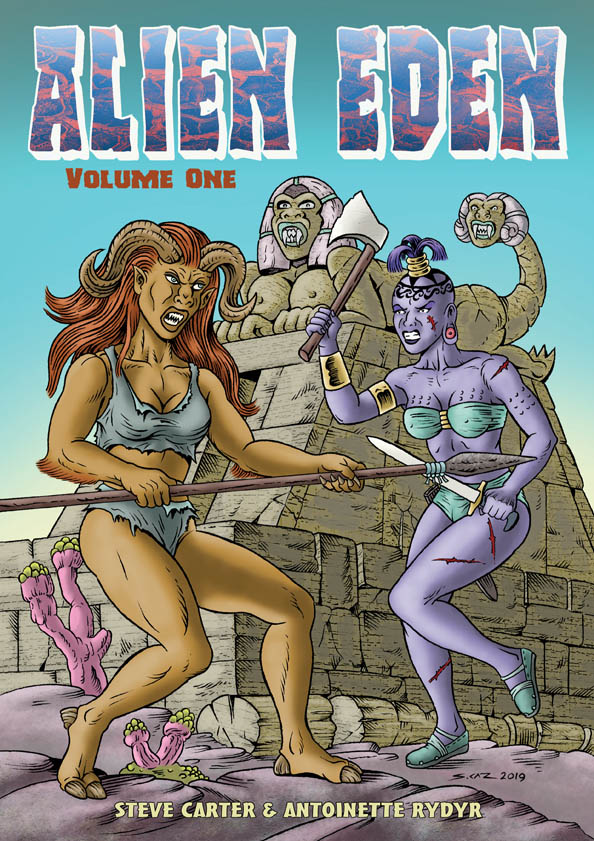 ALIEN EDEN
Volume 1
A Graphic Novel by SCAR!
Steve Carter and Antoinette Rydyr

Layout and Design
by Pete Correy
104 PAGES of alien jungle adventures stories!
A4 SIZE! B/W interior!
Full Colour Covers!
"In the wildlands of the predatory planet, Nemesis, ferocious tribes of warrior women and hybrid animals wage war!"
ISBN-13: 978-0987622983
Available from Amazon, Book Depository, Barnes & Noble, Fishpond, Wordery, AbeBooks, Booktopia and all good booksellers.
Purchase Alien Eden Vol.1 direct from us:
Australia: AU$35.00 (including postage & handling)
International: AU$45.00 (including postage & handling)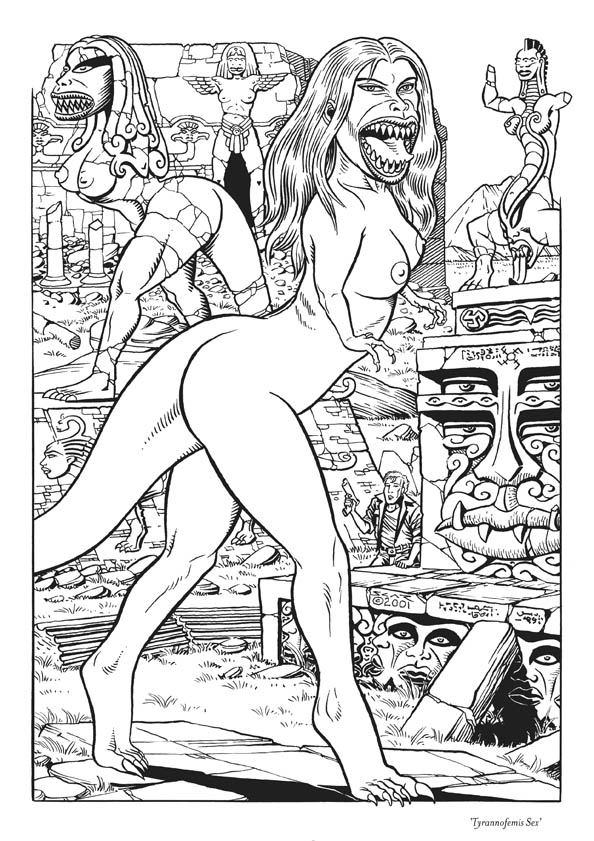 Tyrannofemis Sex
Alien Eden - Volume 1
contains EIGHT tales of brutal savagery: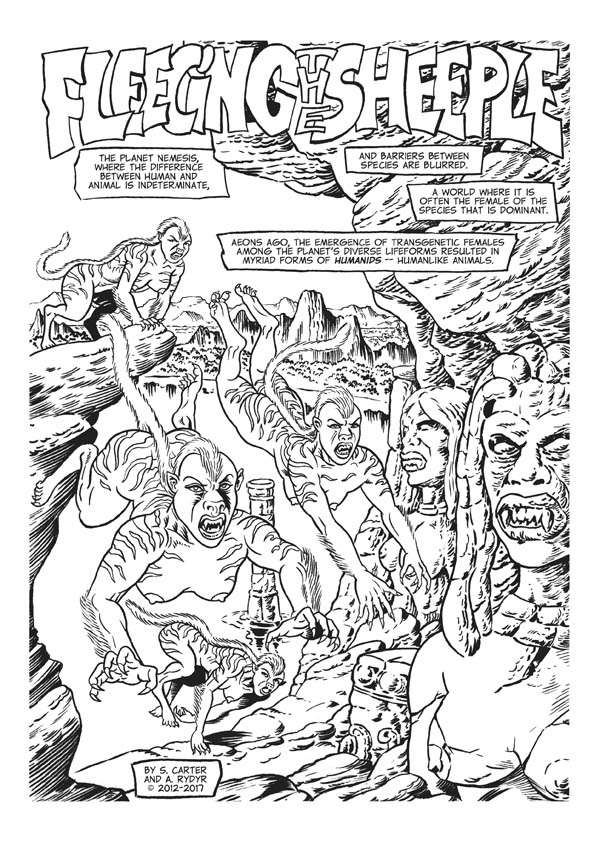 Fleecing the Sheeple - (16 pages)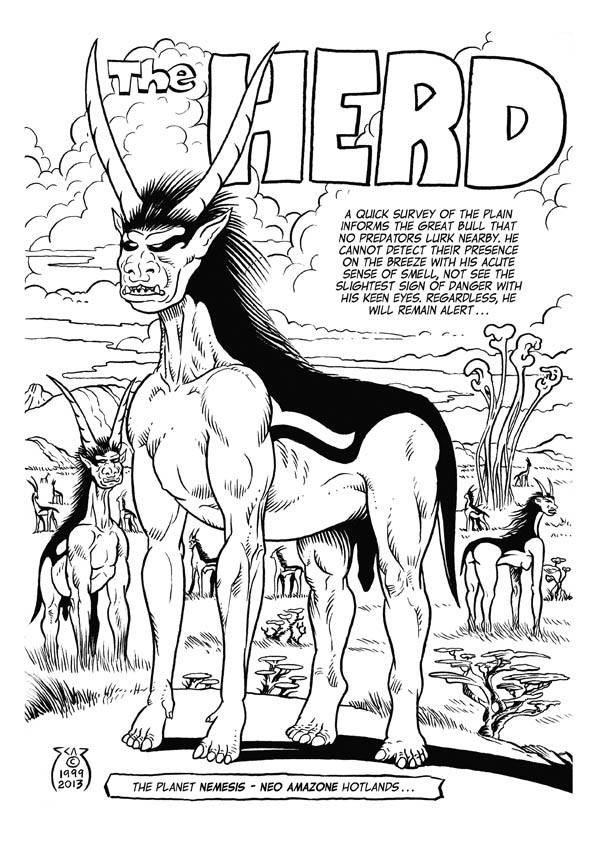 The Herd (12 pages)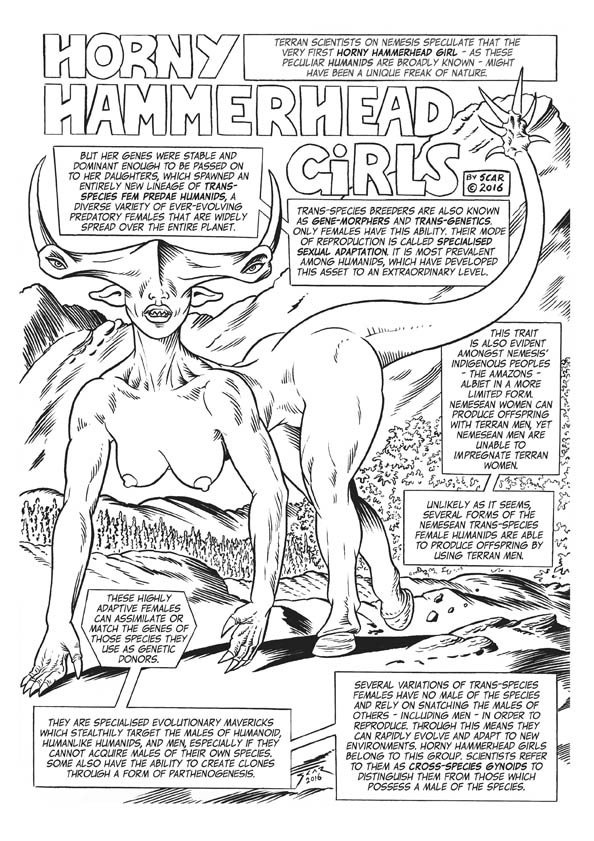 Horny Hammerhead Girls (12 pages)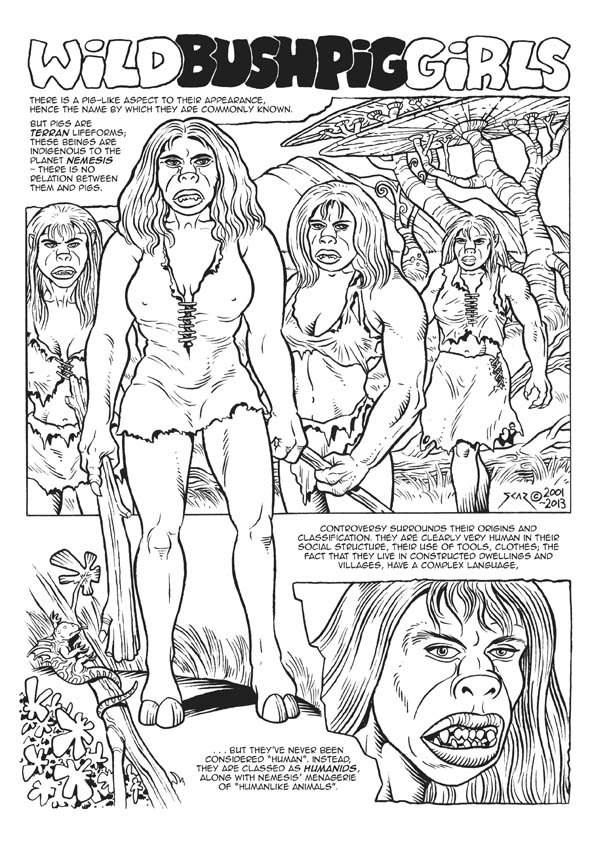 Wild Bushpig Girls (10 pages)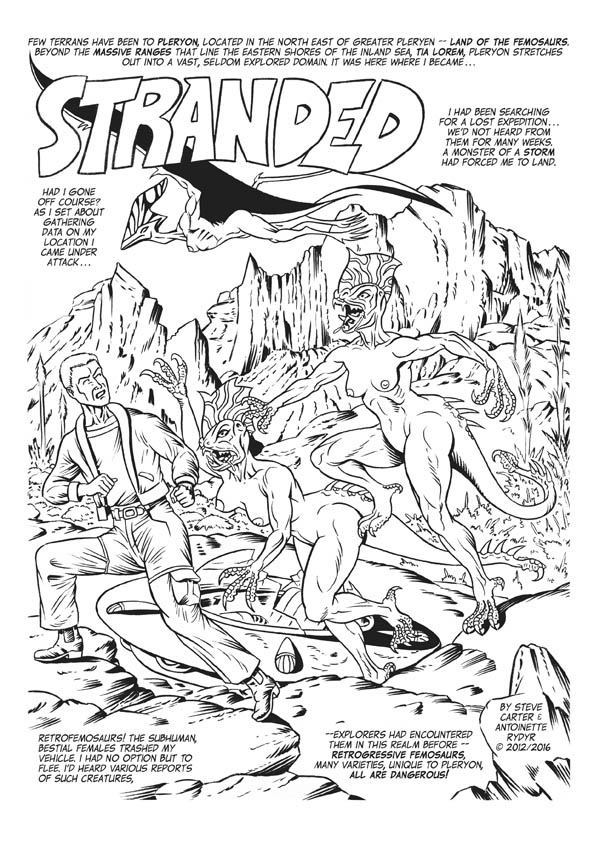 Stranded (12 pages)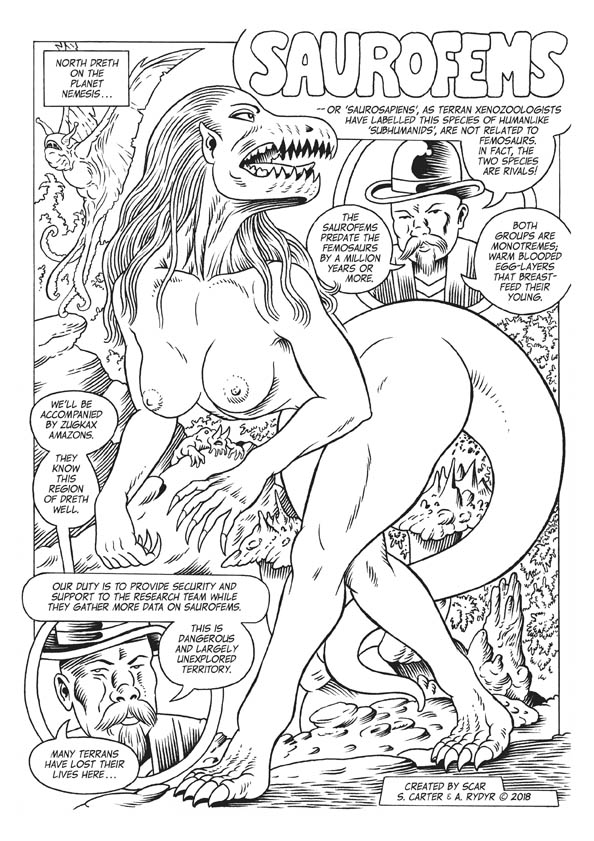 Saurofems (8 pages)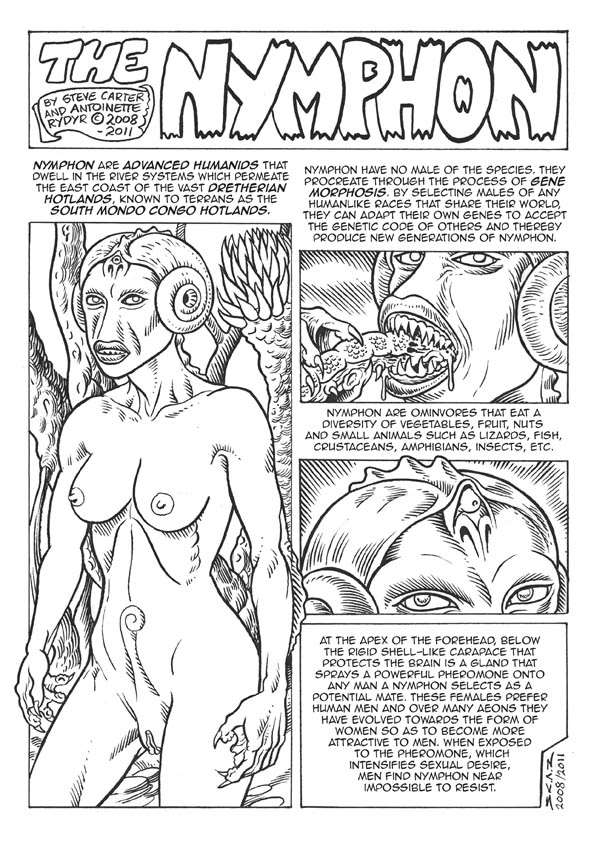 The Nymphon (12 pages)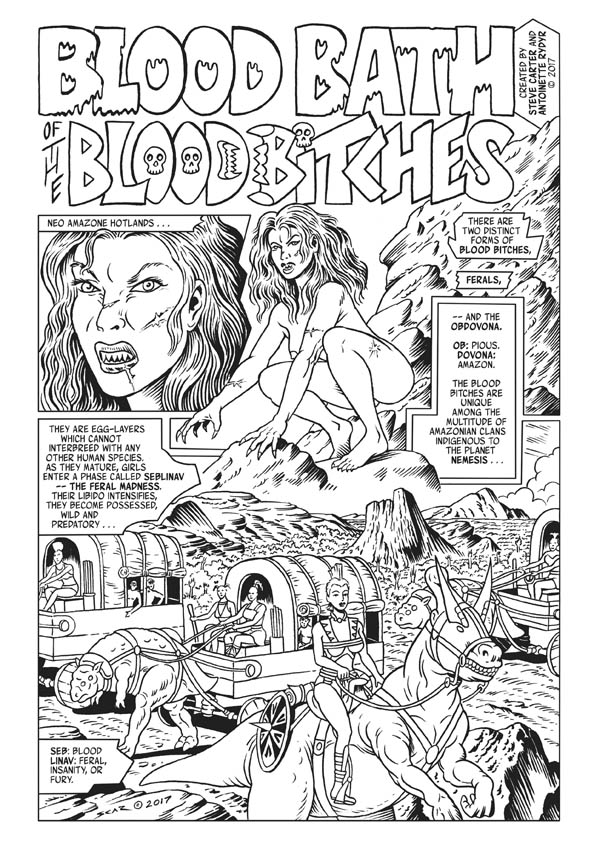 Blood Bath of the Blood Bitches (16 pages)
<<
return to book index