Fantastique #1 Extended
A4 size Comicbook
Full Colour Cover on 300gsm glossy stock
32 Full Colour Interior pages
Comprising 3 stories entitled "Cosmic Astral Vamps", Femme Feralis" and "World Before the Flood - The Battle of Sovyone", Fantastique #1 is a collection of surreal sci-fantasy stories and includes an introduction by David de Vries.
Plus BONUS STORY "Saurosapiens"
and BONUS PIN-UPS
ISBN-13: 978-0987622921

Available from Amazon, Book Depository, Barnes & Noble, Fishpond, Wordery, AbeBooks and all good booksellers.

Go to Booko for the best price!

Or purchase Fantastique - Extended Version Vol.1 direct from us: Australia: AU$25.00 (including postage & handling)
International: AU$35.00 (including postage & handling)






<< return to book index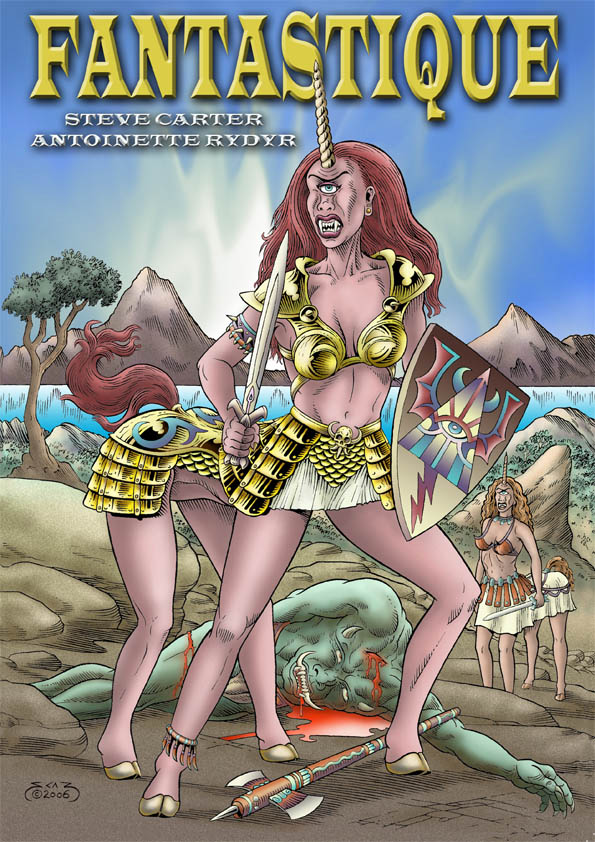 FANTASTIQUE - front cover illustration of an Amazataur by SCAR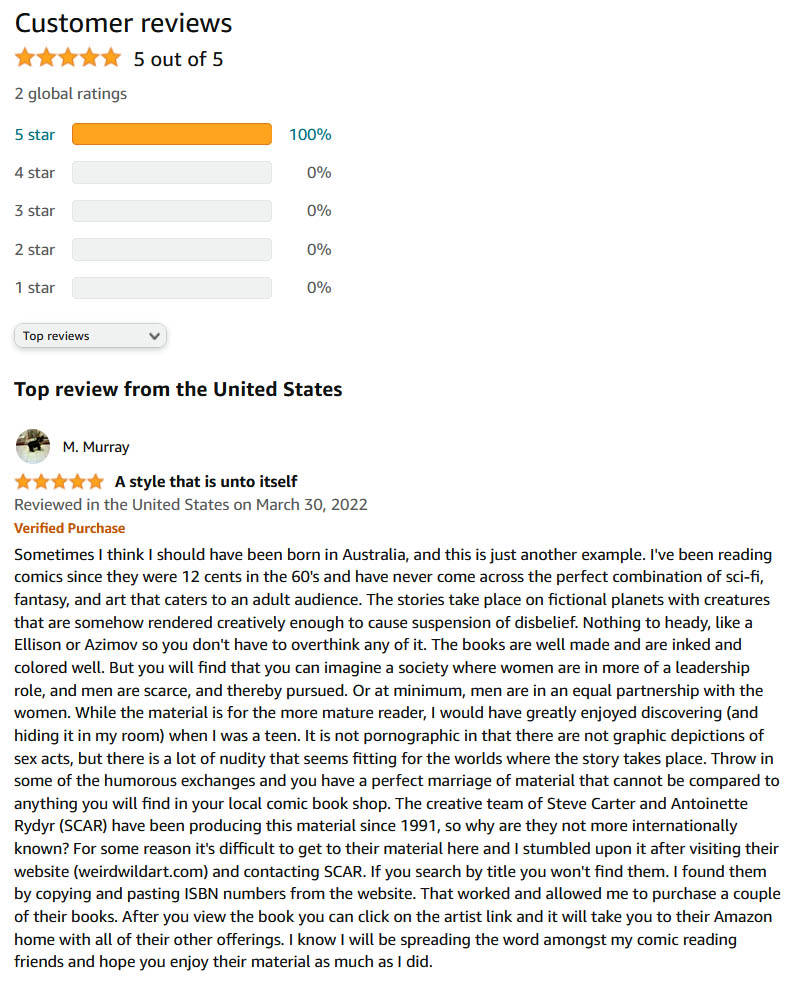 Five-Star Review on Amazon!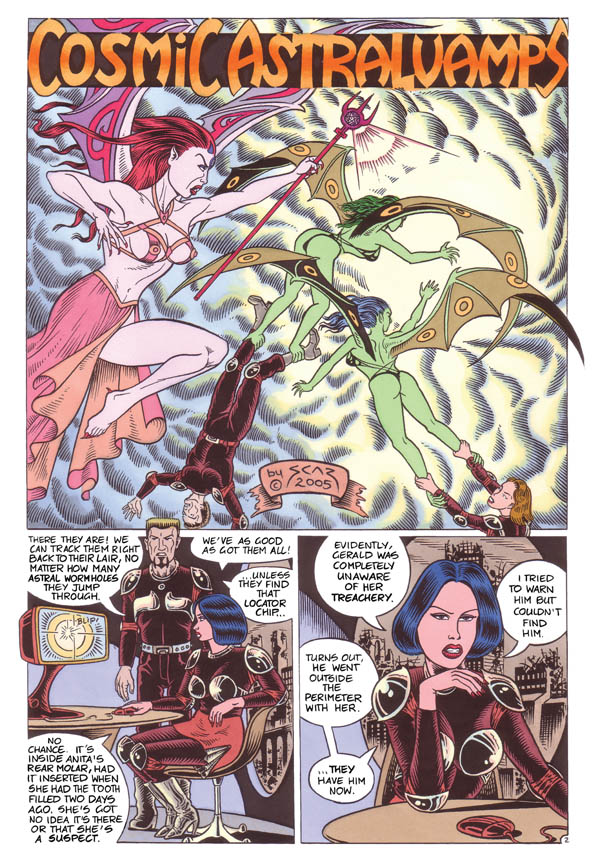 Cosmic Astral Vamps - (8 pages)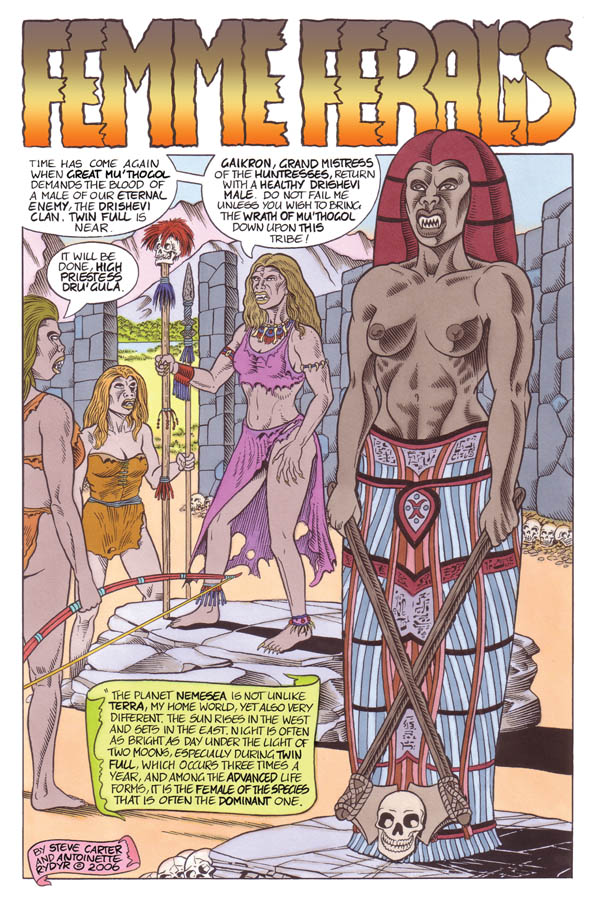 Fem Feralis - (8 pages)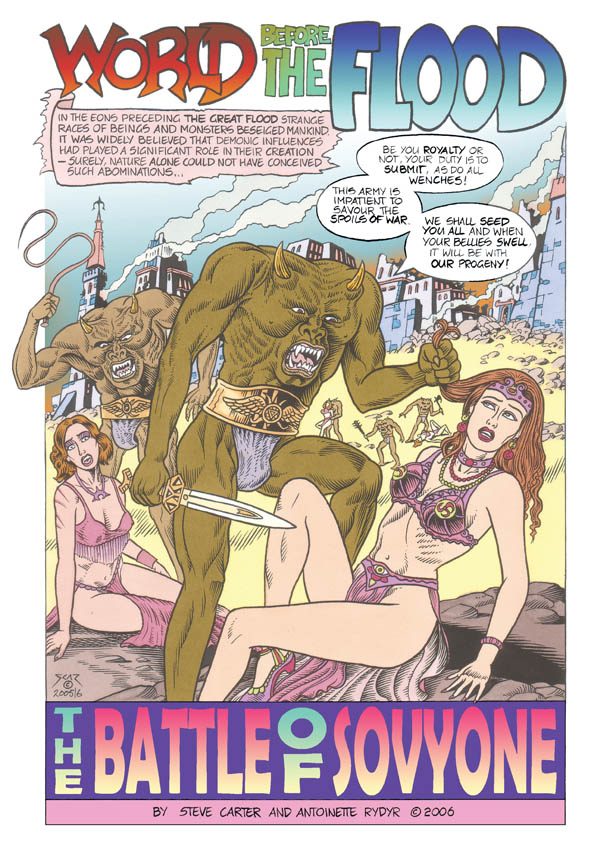 World Before The Flood - The Battle of Sovyone - (8 pages)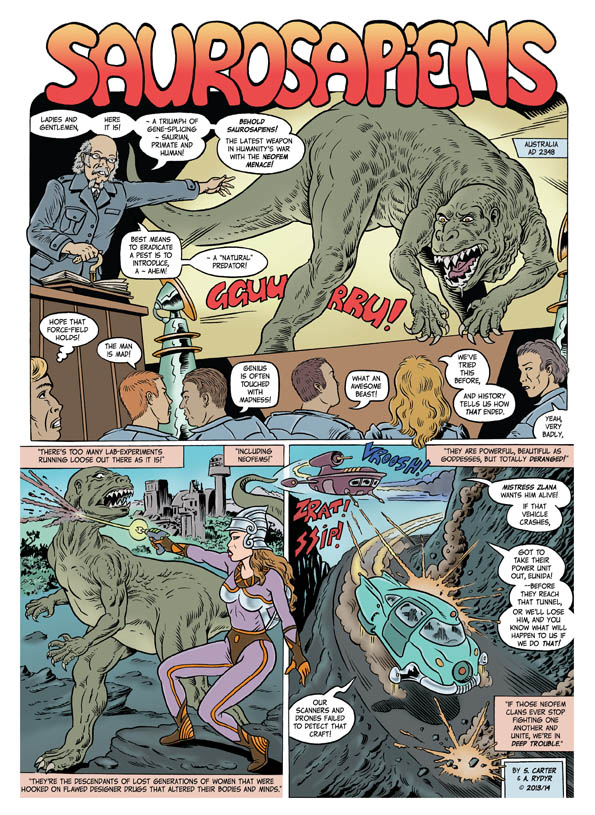 Saurosapiens - (6 pages)