Fantastique #1
Comicbook. A4 size, Full Colour cover on 250gsm glossy stock, 24 full colour interior pages on 150gsm glossy stock.

Limited Edition of 100 copies only,
numbered and signed by the artists.
Comprising 3 stories entitled "Cosmic Astral Vamps", Femme Feralis" and "World Before the Flood - The Battle of Sovyone", Fantastique #1 is a collection of surreal sci-fantasy stories and includes an introduction by David de Vries.
OUT OF STOCK
<< return to book index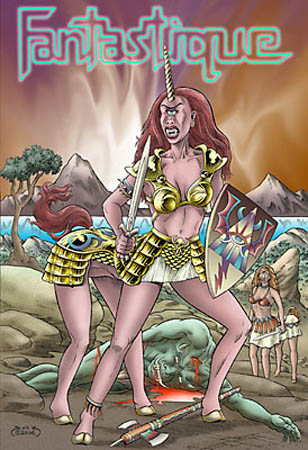 Amazataur
Prints available here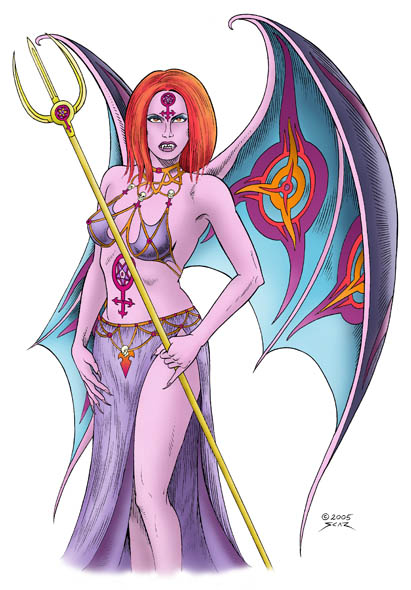 Astral Vamp
Prints available here